2020.07.06
Expanding Global Business, JIG-SAW Adopts STMicroelectronics' STM32 Microcontrollers for the IoT Engine-Enabled neqto: Bridge Series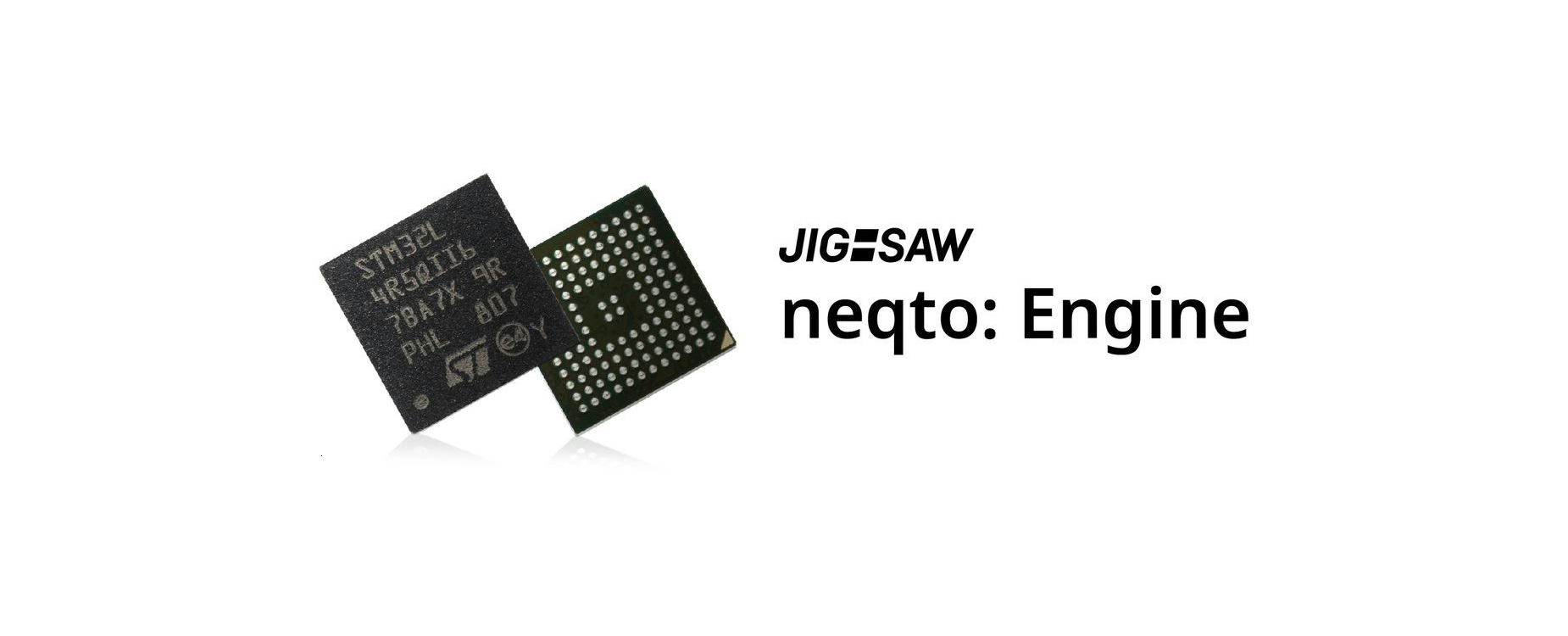 Expanding Global Business, JIG-SAW Adopts STMicroelectronics' STM32 Microcontrollers for the IoT Engine-Enabled neqto: Bridge Series
JIG-SAW INC. (Chiyoda, Tokyo. Hereinafter referred to as JIG-SAW) expands global sales of its embedded edge platform,the neqto: Bridge series with IoT Engine neqto: , adopting STM32, a 32-bit microcontroller from STMicroelectronics (HQ: Geneva, Switzerland, hereinafter ST).
The hardware architecture of the Bridge series includes an STM32 microcontroller embedded with the autonomous engine neqto: . Multiple communication editions of the Bridge are available, including LTE, cellular LPWA, and Wi-Fi. The series can be implemented in any service provision, such as industrial equipment, office equipment, manufacturing equipment, and more.
JIG-SAW is planning to release the neqto: Bridge series STM32-based embedded edge platform, along with a scalable development environment, this summer. Furthermore, as a member of ST Partner Program, JIG-SAW provides support to customers for the implementation of the Bridge series, including technical support cooperating with ST.
Endorsement: Mr. Arnaud Julienne, (Vice President, Microcontroller & Digital IC Group, Asia Pacific Region, STMicroelectronics)
"As the IoT continues to grow, the need to retrieve and process various types of data at the edge for real-time processing and reducing bandwidth usage increases as well. Our high-performance and low-power STM32 microcontrollers are the ideal brain for many edge applications and we are very pleased to work with JIG-SAW and to support their neqto: Bridge series."
About neqto:
neqto: is a software license for the use of ARM-Cortex-M-compatible embedded software developed by JIG-SAW. neqto: enables the remote control of devices and bi-directional communication between devices and any cloud, from anywhere.
About the neqto: Bridge Series:
 https://neqto.jig-saw.com/en/product/hardware/bridge
About JIG-SAW
IoT Data Control Service
Unique algorithm-driven fully automated IoT – Cloud data control – Sensor-connecting services
Development of state-of-the-art chips and modules, various communication controls, research and development of next-generation real-time OS
*Expanding A&A services (automation, diversification, and sharing) for all industries based on optimal automated control and 'operation technology (OT)'.
*Equipped with software technology centered on OS technology, hardware technology centered on ultra-high-speed communication and signal control, and application of foundational technology to the regenerative medicine field, etc.
Company Profile
| | | |
| --- | --- | --- |
| JIG-SAW INC. | : | |
| Listing | : | Tokyo Exchange Mothers Market (Code: 3914) |
| Location | : | Tokyo Head Office (1-9-2-18F, Otemachi, Chiyoda-ku, Tokyo) |
|   |   | United States (San Francisco, Santa Monica, California) |
|   |   | Canada (Toronto) |
| Representative | : | Masunaru Yamakawa, President & CEO |
| Established | : | November 2001 |