2021.03.18
JIG-SAW Forges Technology Partnership with Snowflake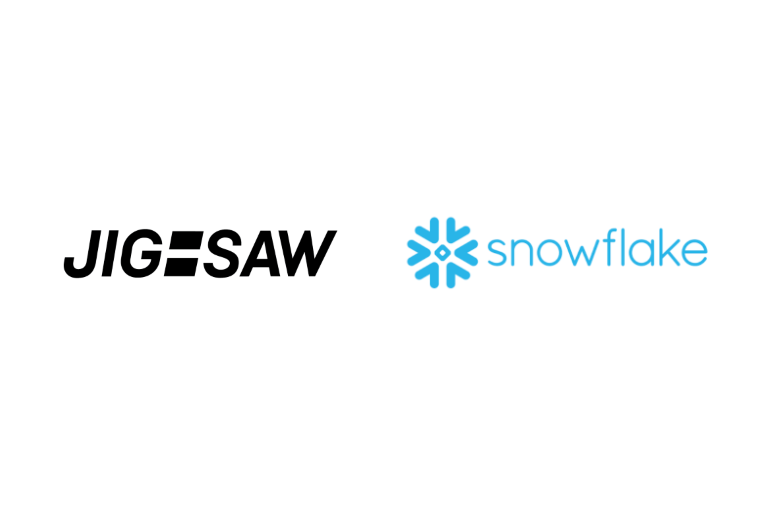 March 2021 – JIG-SAW US, INC. ("JIG-SAW US", San Francisco, California), a full-subsidiary of JIG-SAW INC. ("JIG-SAW", HQ: Chiyoda-ku, Tokyo, Japan) has signed a partnership with Snowflake Inc.("Snowflake", San Mateo, California) to become a technology partner for manufacturing IoT applications.
JIG-SAW, the leading provider of low-power IoT devices and management software, announced it has signed a partnership agreement with Snowflake to connect the NEQTO IoT device management system to the Snowflake cloud platform.
This innovative solution allows enterprises a direct-to-connect their devices and stream data directly to the Snowflake platform.
"We're excited to expand our enterprise cloud partner network with the addition of Snowflake.
Snowflake's platform and data warehouse provides the scalable architecture and ability to ingest a wide range of diverse data sets." said Tomo Oe, CEO of JIG-SAW US.
"Our integration solution will leverage this and empower users with the data analytics applications to uncover actionable insights quickly."
For modern connected manufacturing use cases, there are multiple use cases where you need to combine ERP, PLM, and IoT data to produce valuable business insights.
These include proactive and predictive maintenance, product testing analysis, fabrication supervision and optimization, and anomaly detection.
The challenge is still that this data lives in silos, sometimes in different divisions, or can even be collected by third parties, and the sources are a mixture of structured and semi-structured.
Snowflake can act as a single source of truth combining the structured data sources (ERP, PLM) with IoT coming from all stages of the product lifecycle.
The Snowflake Cloud Data Platform is able to load and process structured and semi-structured IoT data at a massive scale by combining the capabilities of a data lake with that of a data warehouse in a single unified data platform.

About Snowflake:
Snowflake delivers the Data Cloud — a global network where thousands of organizations mobilize data with near-unlimited scale, concurrency, and performance.
Inside the Data Cloud, organizations unite their siloed data, easily discover and securely share governed data, and execute diverse analytic workloads.
Wherever data or users live, Snowflake delivers a single and seamless experience across multiple public clouds.
Snowflake's platform is the engine that powers and provides access to the Data Cloud, creating a solution for data warehousing, data lakes, data engineering, data science, data application development, and data sharing.
Corporate Headquarters:
450 Concar Drive, San Mateo, CA 94402, USA
1-844-SNOWFLK (1-844-766-9355)
https://www.snowflake.com/
About JIG-SAW US:
JIG-SAW US is a B2B Internet of Things solutions company.
JIG-SAW US offers a range of ready-to-deploy IoT platforms, intelligent edge gateways, sensor nodes and wireless modules spanning across industrial, commercial, logistics and smart city applications.
These fully scalable IoT building blocks enable our customers to build and deploy customized solutions and integrate with best in class complimentary solutions such as Snowflake.
Contact: inquiry@us.jig-saw.com
JIG-SAW US, INC.
https://neqto.jig-saw.com/
156 2nd Street, San Francisco, CA 94105
JIG-SAW INC.
https://www.jig-saw.com/
Listing: Tokyo Stock Exchange (Code: 3914)
Tokyo Head Office: 1-9-2 Otemachi, Chiyoda-ku, Tokyo
Tokyo | Sapporo | San Francisco | Santa Monica | Vancouver | Toronto