2023.05.10
JIG-SAW Executes a Partnership Agreement with San Diego Padres (MLB) to Create a Smart Stadium Using JIG-SAW IoT Technology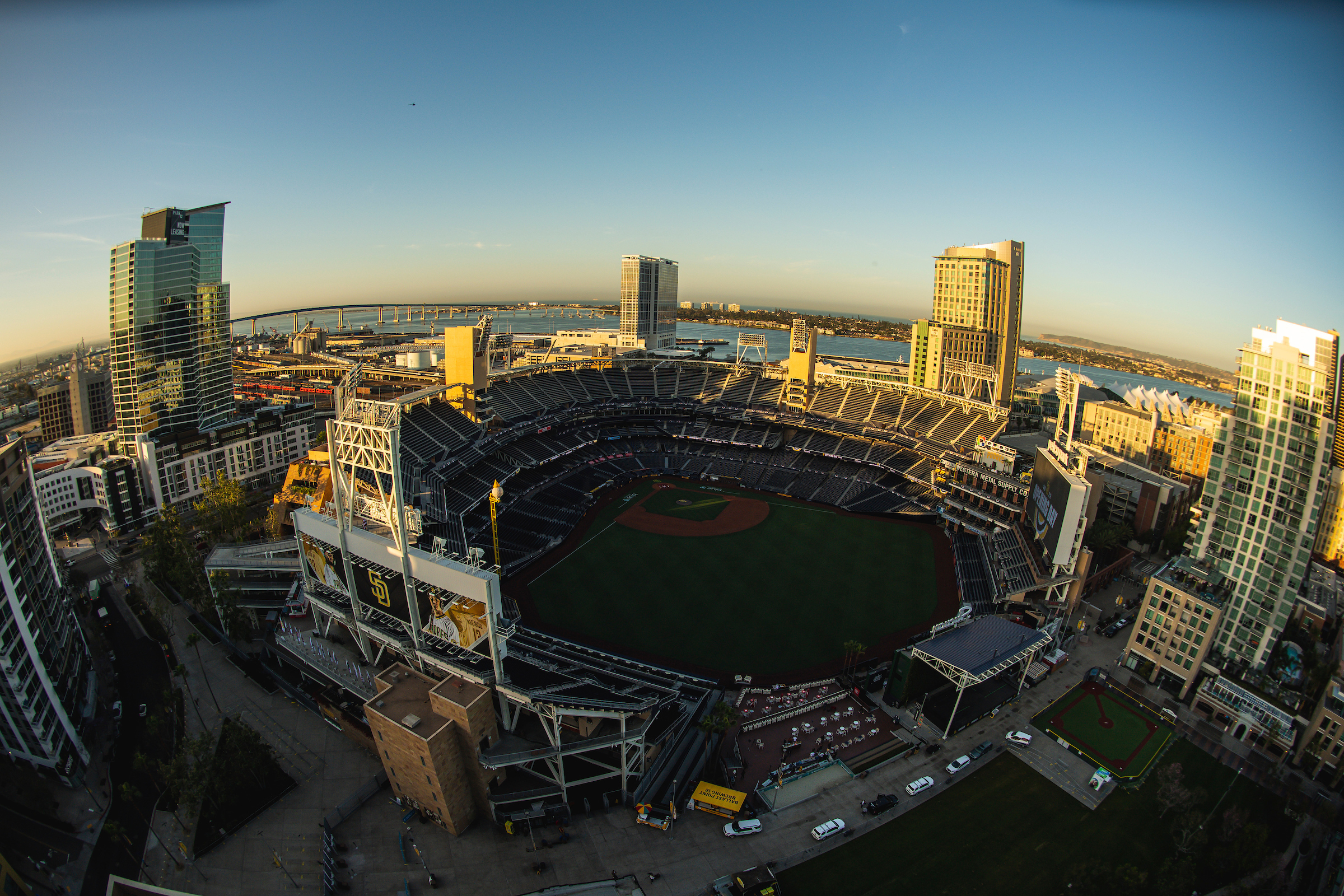 JIG-SAW has signed a partnership agreement with the San Diego Padres, an American professional baseball team based on the West Coast of the United States that competes in Major League Baseball (MLB), to create a smart stadium using JIG-SAW IoT technology.
For the first phase, touch panel-type digital signage will be installed in San Diego's Petco Park, the home stadium of the Padres. Features will include providing directions to seats, restaurants, and other locations, smartphone integrations for interactive content, and content distribution for event announcements, among other services.
In addition, the digital signage will connect to Tridium's Niagara, the connected product management platform for the entire stadium, via JIG-SAW IoT to centralize stadium operations.
JIG-SAW IoT's communication software technology enables the management and control of smart equipment on any single platform.
Going forward, JIG-SAW IoT will drive the digital transformation of the entire stadium, including every store and facility. These include "shorter lines at concession stands", "clean and uncrowded restrooms", "directions to gift shops", and "efficient parking." Solutions will also be developed to control crowd flows through visitor recognition and early detection of emergencies by integrating motion sensors and smart security cameras.
The transformation of large-scale facilities such as baseball stadiums, office buildings, and warehouses into smart facilities presents various challenges, including increased complexity of operation and management due to the wide variety of installed systems, bloated installation costs, and lengthy development periods.
JIG-SAW IoT communication technology solves these issues of cost, time, operational complexity, and security concerning companies and operations. By bringing disparate systems together using open and scalable processes, JIG-SAW invites manufacturers and system integrators to leverage the unified data and push the boundaries of smart solutions.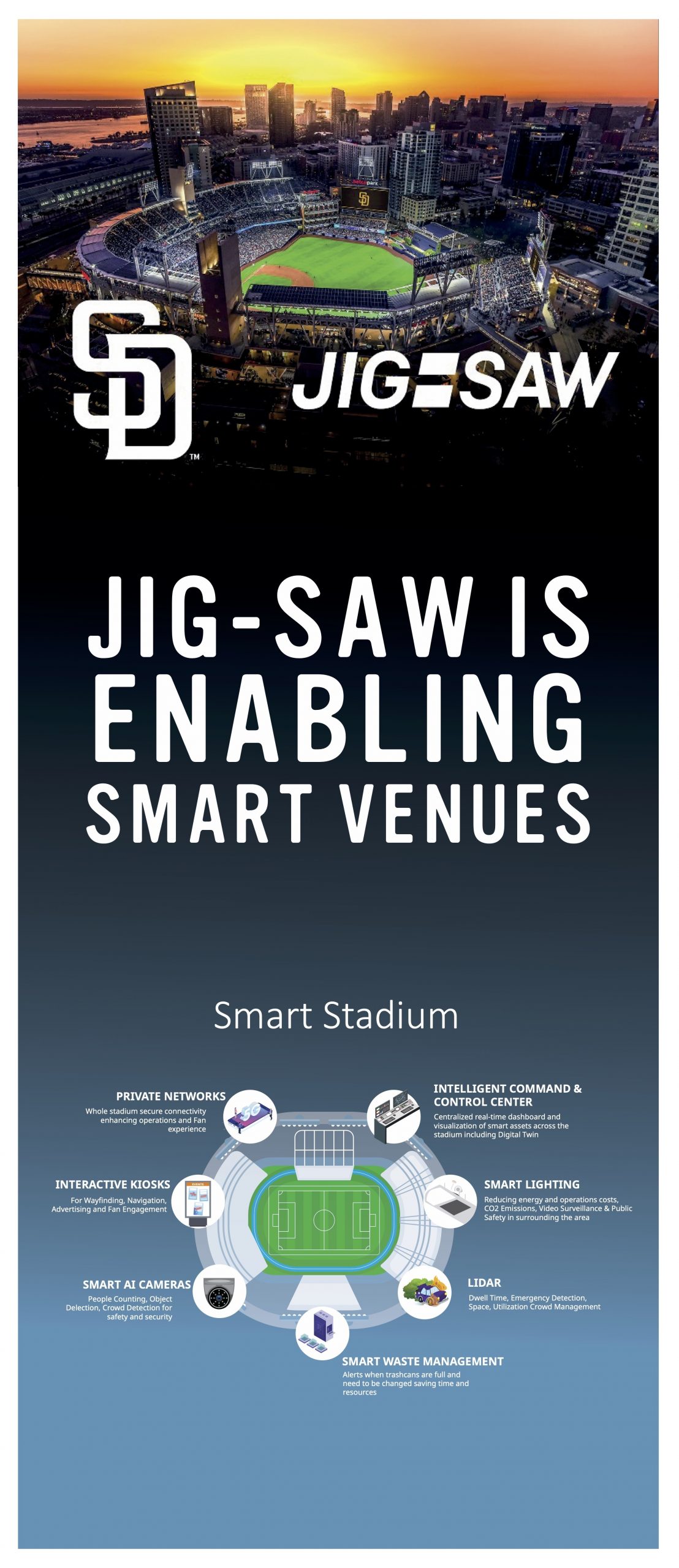 San Diego Padres CEO Erik Greupner
"By partnering with JIG-SAW, we will further enhance Petco Park's smart capabilities, which is a priority for our guest experience. Specifically, JIG-SAW's technology can uniquely elevate our guest experience at the ballpark and create a better and more efficient experience for our fans. We are excited to see what we can accomplish as a result of JIG-SAW's innovative technology at Petco Park."
San Diego Padres VP, Facilities Management Randy McWilliams
"Baseball park operations are more complex and challenging than one might imagine. As new technology emerges, we must stay up to date on the latest services and solutions. JIG-SAW is helping us with new challenges and improving our operations in a smarter way."
JIG-SAW US, INC. CEO Tomo Oe
"In addition to baseball, sports in America, including American football, basketball, ice hockey, and soccer, are enjoyed and attended daily, and college sports are just as popular as professional sports. We anticipate that the implementation of JIG-SAW IoT at Petco Park will capture the interest of all sports fans in America and be just as highly demanded by other managers and service operators in the sports market. We are confident that our IoT communication technology can rapidly make a more convenient world."
About JIG-SAW
JIG-SAW is a software technology company that specializes in IoT Data Control Services. Our mission is to accelerate the time-to-market for IoT applications and bridge the operational technology (OT) and IT gap.
For more information, visit
https://www.jig-saw.com/
Contact: inquiry@us.jig-saw.com
JIG-SAW US, INC.
https://neqto.jig-saw.com/

JIG-SAW INC.
https://www.jig-saw.com/
Listing: Tokyo Stock Exchange (Code: 3914)
Tokyo Head Office: 1-9-2 Otemachi, Chiyoda-ku, Tokyo
Tokyo | Sapporo | San Francisco | Santa Monica | Toronto