2023.11.09
Business Alliance for Development to Provide Services to Encourage Widespread Adoption of Smart Homes Using the Global Standard "Matter"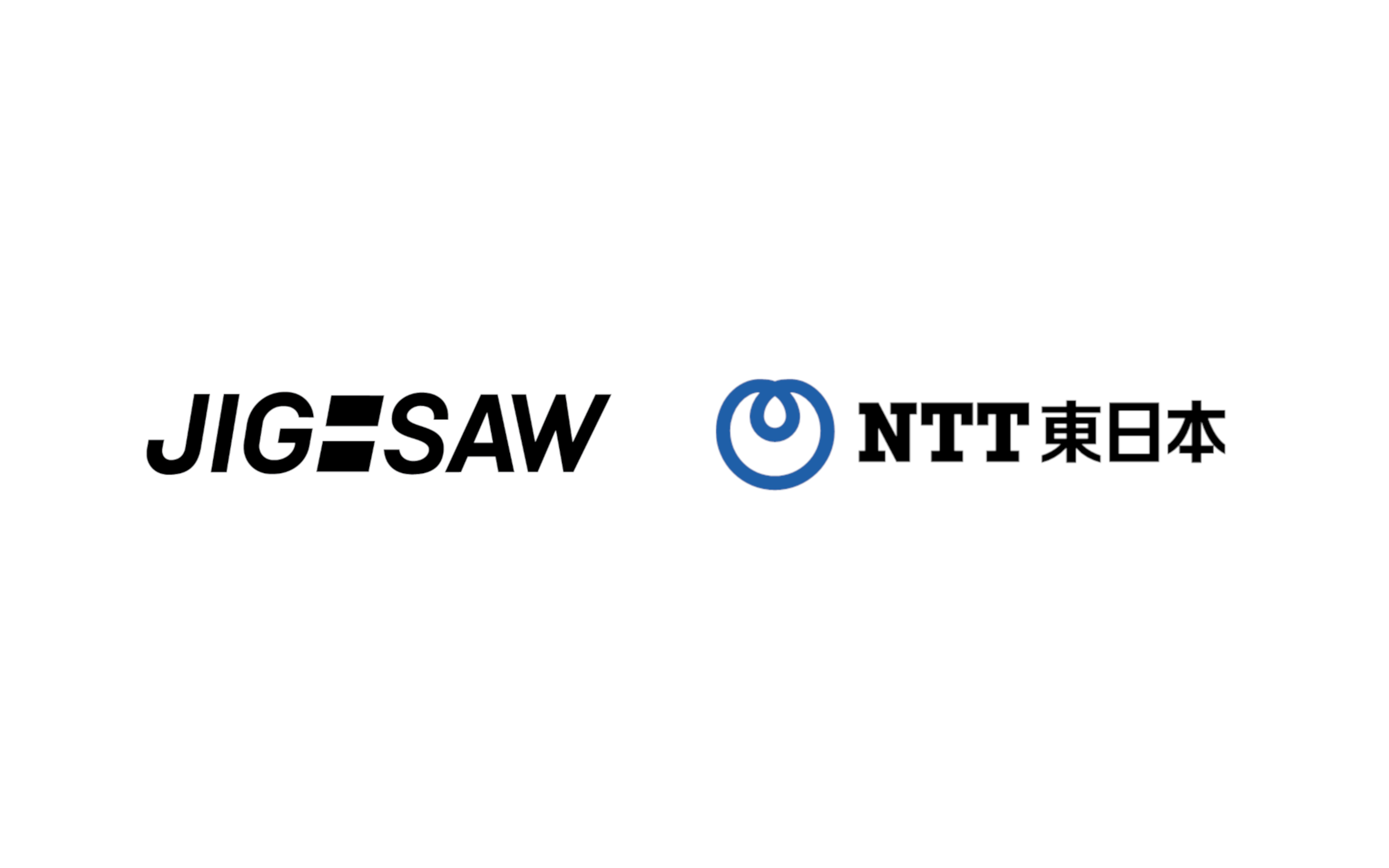 Nippon Telegraph and Telephone East Corporation
JIG-SAW INC.
Nippon Telegraph and Telephone East Corporation (Head office: Shinjuku-ku, Tokyo; President: Naoki Shibutani, hereinafter "NTT East") and JIG-SAW INC. (Head office: Chiyoda-ku, Tokyo; President & CEO: Masunaru Yamakawa; hereinafter "JIG-SAW") have formed a business alliance and started development efforts for the joint provision of smart home gateways compatible with the Matter* global standard for smart homes (hereinafter "Matter-compatible gateway(s)") and services in the software services domain.
The smart home field – which seeks to improve the convenience of housing – is also expected to display growth in Japan, against the backdrop of growing needs for comfort and convenience due to lifestyle changes, and increasing demand for healthy and secure lifestyles associated with an aging society. In October 2022, the Connectivity Standards Alliance (CSA) – a wireless communication standards organization – released "Matter" as a global standard for smart homes. A broad array of smart home devices are now beginning to be provided by many manufacturers, both in Japan and overseas, including those in the home appliance, housing equipment, and IoT device industries.
To create smart homes that can meet the aforementioned social needs, it is important to interconnect various home appliances, housing equipment, and other smart home devices using Matter. It is also necessary to provide a user interface that is easy for users to use. The key element in ensuring smooth interaction between these devices and user interfaces is a Matter-enabled gateway.
Accordingly, as the first step in this initiative, NTT East will be working to develop a prototype Matter-compatible gateway that can be used flexibly according to the needs of each company that wants to engage in the smart home business using the Matter standard. In this way, NTT East aims to contribute to the fulfillment of social needs by driving the widespread adoption of Matter and enabling the advancement of the smart home domain as a whole. This development will be carried out jointly by NTT East, which has knowledge and technical capabilities in telecommunications services, and JIG-SAW, which has development capabilities for IoT products and embedded software. NTT East and JIG-SAW will proceed with the development at an early stage, with both companies aiming to provide commercial solutions.
Other key issues in providing smart home services include the installation and configuration of smart home devices, handling problems in the communication environment after the start of use, and maintenance of terminal devices. In this area, too, NTT East will utilize its knowledge and technical capabilities in operation and maintenance accumulated through the provision of optical broadband services, to conduct research and development for remote support services.
In pursuing the above initiatives, the partners will collaborate – not only with IoT businesses working on smart homes, but also with businesses that build and manage apartment buildings, businesses that provide services for housing, and businesses involved with medical and nursing care services – through further partnerships, aiming to provide value to as many businesses and users as possible.
*Outline of the Matter standard
Matter is a standard formulated with the aim of improving user convenience, reducing the development burden placed on manufacturers, and speeding up development by enabling connections between IoT devices across manufacturers. It is an IP-based connectivity protocol built on proven technologies such as Wi-Fi, enabling safe and reliable connectivity with IoT devices. As a result, it enables IoT device manufacturers to appeal to customers with high reliability, design safety, and mutual compatibility by obtaining Matter certification for their products.
Currently, Matter supports a wide range of IoT devices, including lighting fixtures, refrigerators, air conditioners, dishwashers, washing machines, robot vacuum cleaners, air purifiers, smart locks, and various residential sensors, with further expansion planned in the future.
● CSA News Release (Matter Arrives Bringing A More Interoperable, Simple And Secure Internet Of Things to Life): https://csa-iot.org/newsroom/matter-arrives/
Contact for customer inquiries
5G/IoT Planning, Wireless & IoT Business Department, New Business Development Headquarters, Nippon Telegraph and Telephone East Corporation
MAIL: mobile_kikaku-gm@east.ntt.co.jp

Corporate Department 2, JIG-SAW INC.
Inquiry form: https://neqto.neqto.jig-saw.com/contact
About Nippon Telegraph and Telephone East Corporation
Company name: Nippon Telegraph and Telephone East Corporation (https://www.ntt-east.co.jp/)
Business: Regional telecommunications services in the east areas of Japan, incidental business activities, business activities to achieve the purpose of the company, etc.
President: Naoki Shibutani
Location: 3-19-2 Nishishinjuku, Shinjuku-ku, Tokyo
Paid-in capital: 335 billion yen
Established: July 1, 1999
About JIG-SAW INC.
Company Name: JIG-SAW Inc.(https://www.jig-saw.com/)
Business: A&A (Auto Sensing × Auto Control) services
President & CEO: Masunaru Yamakawa
Address: 1-9-2 Otemachi, Chiyoda-ku, Tokyo
Paid-in capital: 351.1 million yen
Established: November 1, 2001
【Media contact for this release】
Public Relations Office, Corporate Strategy Planning Department
Nippon Telegraph and Telephone East Corporation
MAIL: houdou-gm@east.ntt.co.jp

Corporate Department 2, JIG-SAW INC.
Inquiry form: https://neqto.neqto.jig-saw.com/contact