2021.06.10
JIG-SAW is bridging Google Cloud IoT Core with NEQTO, enabling fast IoT adoption!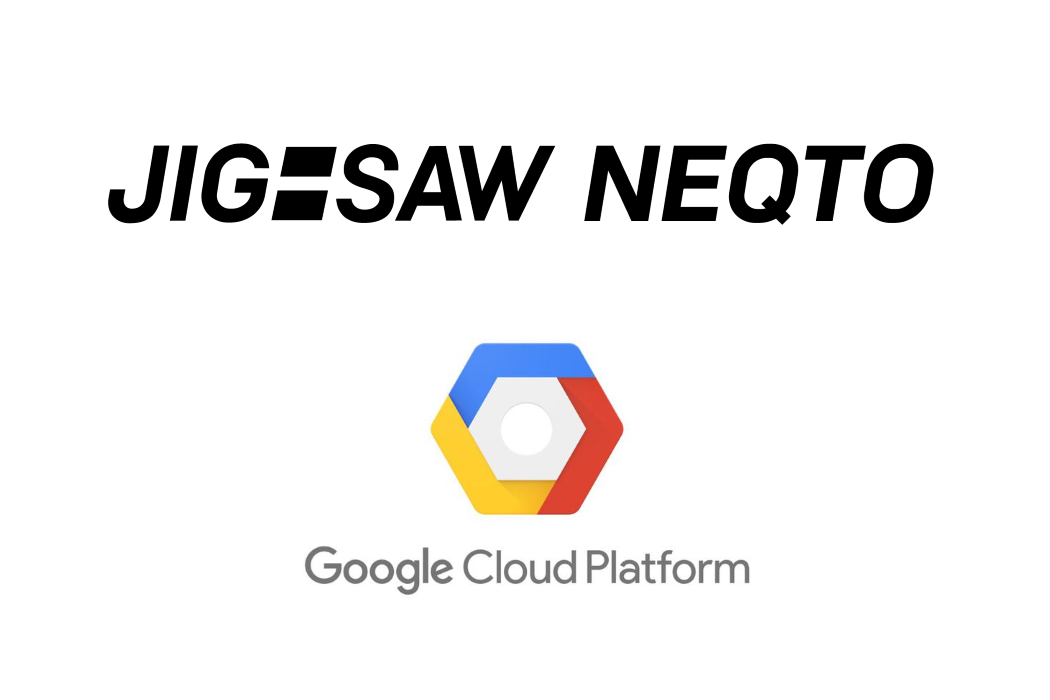 June 9 2021, JIG-SAW US, INC. ("JIG-SAW US", San Francisco, California), a strategic IoT company of JIG-SAW INC. ("JIG-SAW," HQ: Tokyo, Japan – Tokyo Stock Exchange / Code: 3914) and a Google Premier Partner, is proud to introduce NEQTO CloudSync.
Our latest addition to the NEQTO IoT service is available on the Google Cloud Marketplace.
Enterprise clients can use NEQTO CloudSync to quickly synchronize all their devices with the GCP cloud environment and start transferring data.
NEQTO enabled devices (NEQTO Bridge Series and Spresense™) will immediately benefit from the new features introduced by NEQTO CloudSync.
"The introduction of NEQTO CloudSync is a major milestone for us in our mission to bring industry-leading product experience to our partners and customers when working with NEQTO and the Google Cloud Platform. " said Tomo Oe, CEO of JIG-SAW US.
Google Cloud Marketplace offers a breadth of integrated solutions to cover your enterprise customer IT needs.
Google vets the solutions against security vulnerabilities.
The marketplace also lets enterprise customers quickly deploy functional software packages that run on Google Cloud.
Even if a company is unfamiliar with Compute Engine or Cloud Storage services, they can start up a standard software package without manually configuring the software, virtual machine (VM) instances, storage, or network settings.
Customers can deploy a software package now, and scale that deployment later when your apps require additional capacity.
About NEQTO
NEQTO, reduces time to ROI by providing the fastest and easiest way to deploy enterprise-level IoT solutions.
Fast iterative and remote development is possible thanks to the NEQTO Console.
You can develop the business logic in JavaScript using a web browser without any IDE or wired connection to your PC.
JIG-SAW's NEQTO takes care of everything from machine connectivity and security to device management so you can focus on your business.
Without the need for an expensive embedded hardware development team, time-consuming network certification, intricate antenna tuning, complicated cloud development environment, and significant efforts to secure your network communication, your path to deploying your enterprise-level IoT solution is as simple as abc!
*"Google Cloud" is a trademark of Google LLC.

About JIG-SAW US
JIG-SAW US, a global strategic IoT company of JIG-SAW, is a leading developer of LTE-connected IoT technology.
JIG-SAW offers NEQTO, an award-winning, wireless, and cellular, end-to-end IoT solution.
NEQTO connects equipment, machinery, sensor and edge devices securely into any cloud of your choice.
Contact: inquiry@us.jig-saw.com
JIG-SAW US, INC.
https://neqto.jig-saw.com/
156 2nd Street, San Francisco, CA 94105
JIG-SAW INC.
https://www.jig-saw.com/
Listing: Tokyo Stock Exchange (Code: 3914)
Tokyo Head Office: 1-9-2 Otemachi, Chiyoda-ku, Tokyo
Tokyo | Sapporo | San Francisco | Santa Monica | Vancouver | Toronto